The average freight rate for air freight of 250 kilograms of cargo from major Chinese ports to eight major U.S. destination cities increased by 25 percent. When the price of air freight is only three times that of sea freight, will the cargo owner come up with a new way of freight arrangement and combination to change the supply chain transportation pattern?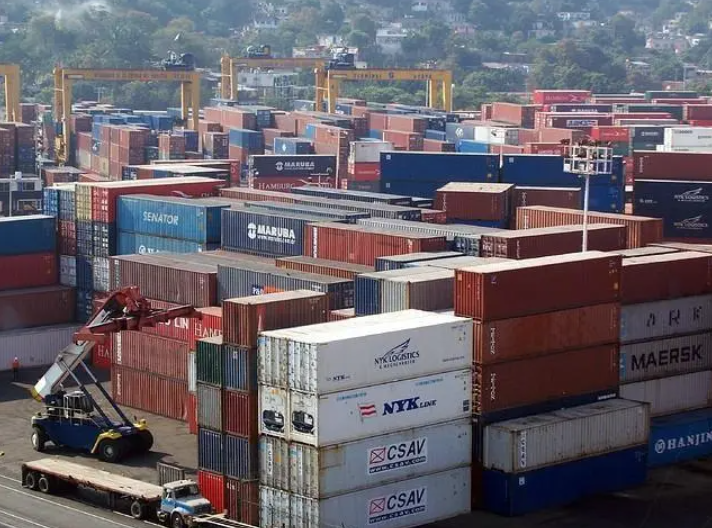 However, prices on the main air cargo route from China to the U.S. have also nearly doubled in the past three months. According to the Freightos Shipping Price Index (FBAX), the average air freight rate for 250 kilograms of cargo from major Chinese ports to eight major U.S. destination cities has risen by 25 percent. As of the last update on December 19, the price was $5,164 (~$20.6/kg).
Airfreight accounts for less than 1% of global trade by weight, but the air cargo industry is responsible for moving 35% of world trade by value, according to the International Air Transport Association (IATA).
"From the demand side, in the first year of the epidemic in 2020, there is no problem of port congestion in the United States in terms of shipping, and even if there is, it is not as serious as this year. The sudden outbreak of port problems has caused a small number of cargoes originally planned to be transferred by sea. To air freight." Wan Song, head of the DHLink business unit of the cross-border e-commerce company Dunhuang.com, also warned in an interview with a reporter from China Business News, "Although it is only a small part, due to the large scale of shipping, as long as there are 2% of (shipping) ~5% of the cargo is transferred to air, and the supply of air will be overwhelmed and it will explode."
In order for international freight forwarding services companies to deliver goods to customers in a timely manner, some carriers who originally took the sea route had to choose more expensive air freight. During this period, the increased demand has also been reflected in the freight level of air freight.
Since the beginning of this year, the air freight price has gradually increased from 60 RMB/kg, and in the peak season at the end of the year, the price has reached a maximum of 120 RMB/kg. Wan Song said: "Beginning in mid-December, because traditional foreign trade has entered the off-season (the peak season for cross-border e-commerce will last until January), the air freight price has dropped slightly to 60-70 RMB/kg, which is still higher than last year's price. After the epidemic, charter flights of the same aircraft as the original will cost at least US$1 million."
So, which cargo will be forced to move to more expensive air freight? Wan Song said: "For example, we want to export a batch of clothing. We originally planned to ship it by sea, but now the arrival of the goods is far away. I have to use air freight to deliver two tons of this batch of 20 tons of clothing to the United States as soon as possible. Market, let the United States have goods to sell, and others continue to float at sea. As a Chinese factory or trader, I will adopt this strategy. When more people adopt this strategy, even 5% will Squeeze the capacity of air freight."
Bharat Ahir, chief executive of supply chain consultancy 28one, said consumers will eventually feel the impact as supply chains come under pressure. "There are two clear effects. One is that there will be less supply, and two is that what you get is going to be more expensive," he said.