The cost of transporting goods skyrocketed by 600%, Lagos
In Nigeria's busiest ports, Tincan Island and Apapa, no fewer than 43 ships with various cargo loads are currently stuck in Lagos waters, according to the West African Voice newspaper.
The cost of transporting goods has soared by 600% as containers have stalled, and Nigeria's import and export business has been thrown into chaos. Many importers are complaining but have no choice, and due to the limited space in the port, many ships can not enter the port and unload, they have to stay at sea.
In the port of Apapa, one passageway was closed for construction, while trucks were parked on either side of the other, leaving only a narrow path for traffic, The Guardian reported. The Tincan Island port is the same, containers are everywhere, and one of the roads leading to the port is under construction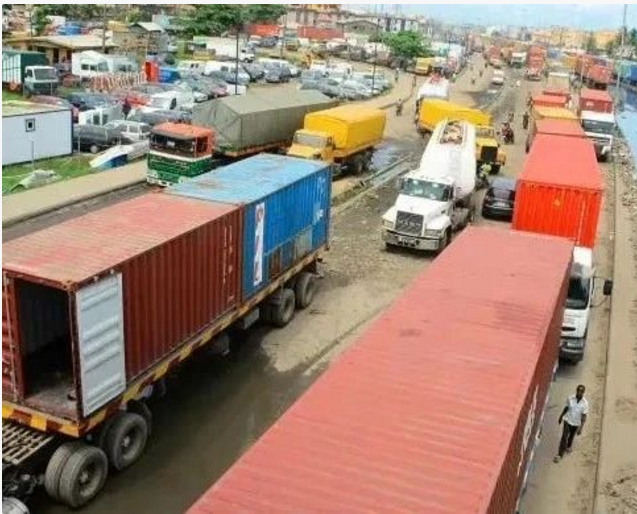 Latest statistics from the Nigerian Ports Authority (NPA) show that there are 10 vessels anchored at Apapa Port in Lagos anchorage. At Tincan, 33 ships were stranded at anchor because there was too little room to unload. That leaves the Lagos port alone with 43 vessels waiting to berth. Meanwhile, 25 new ships are expected to arrive from Apapa Port.
"In the first half of this year, it cost $1,000 to ship a 20-foot container from the Far East to Nigeria," said the source, who is clearly concerned about the situation. Today, shipping companies charge between $5,500 and $6,000 for the same service. Current congestion at the ports has forced some shipping lines to divert cargo to Nigeria to neighbouring ports in Cotonou and Ivory Coast.
A huge backlog of containers is affecting operations at the Lagos port in Nigeria due to severe congestion.
Industry stakeholders have called on the government to auction off some 4,000 containers to ease congestion at Lagos's port.
Stakeholders in the national dialogue have called on President Muhammadu Buhari and the Federal Executive Council (FEC) to instruct the Nigerian Customs (NSC) to auction the goods in accordance with the Customs and Cargo Administration Act (CEMA).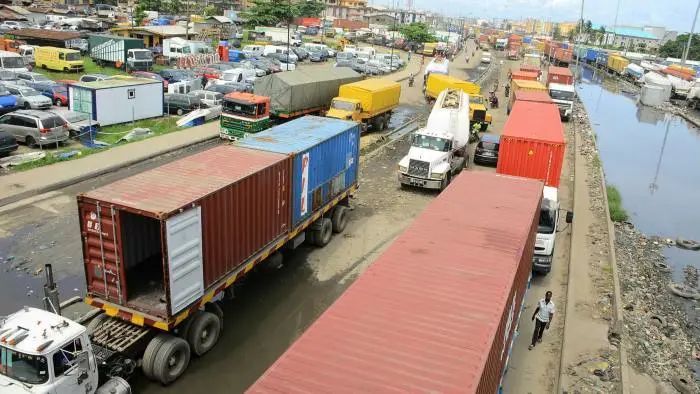 About 4,000 containers are expected to be auctioned
Some 4,000 containers have been overstayed at some terminals at Lagos's Apapa and Tingkan ports.
This not only leads to congestion at the port, affecting operational efficiency, but also forces importers to bear a lot of additional related costs. But local customs officials seem baffled.
According to the relevant local regulations, if the goods stay in the port for more than 30 days without customs clearance, they will be classified as overdue goods.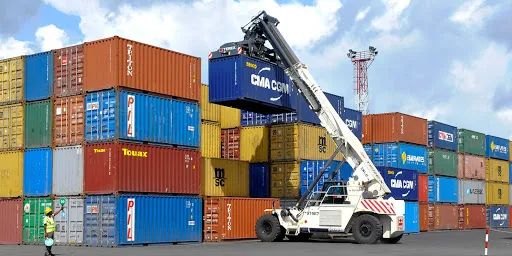 It is understood that a lot of goods in Lagos port have been detained for more than 30 days, the longest has been as long as 7 years, and the overdue cargo is still increasing.
In view of this, the stakeholders called for the auction of the goods in accordance with the provisions of the Customs and Goods Administration Act.
Some importers have abandoned goods worth tens of billions of naira (hundreds of millions of dollars), according to the Nigerian Association of Authorised Customs Agents (ANLCA). "Containers of valuables that have not been claimed for months and have not been removed from the port by customs are irresponsible and very disappointing."
The association's findings show that stranded cargo now accounts for more than 30 per cent of all cargo at Lagos ports. "It is the responsibility of the government to ensure that ports are not overloaded and provide sufficient empty containers."
Some importers may have lost interest in clearing these cargoes because of the cost, which would have resulted in more losses, including demurrage fees. Therefore, importers may selectively abandon these goods.